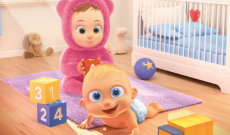 Hyper Life
Hyper Life is a life simulation game where players guide a character through the various stages of life, from birth to old age. The game emphasizes decision-making and the consequences of those decisions on the character's life journey. It appears to offer players the opportunity to shape their character's path and determine whether they become a genius or lead an ordinary life
GAME INFO
Categories & Tags:
Hyper Life is a life simulation game where players guide a character through the various stages of life, from birth to old age. The game emphasizes decision-making and the consequences of those decisions on the character's life journey. It appears to offer players the opportunity to shape their character's path and determine whether they become a genius or lead an ordinary life.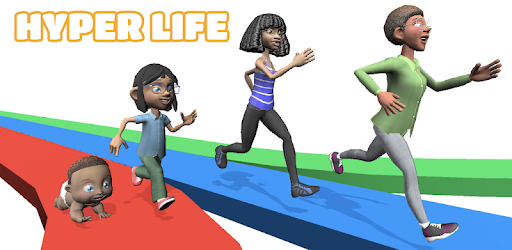 Instructions
Here's a general guide on how life simulation games typically work and how to play:
Gameplay Overview:
Life simulation games, in general, allow you to control the life of a virtual character, making choices for them that affect their development, relationships, and overall story.
Controls:
Controls can vary depending on the platform and developer of the game.
On mobile devices, touch controls are common, involving tapping, swiping, or dragging to make choices or interact with in-game elements.
On computer or console platforms, controls may involve keyboard and mouse input or controller buttons.
How to Play:
You typically start by creating or selecting a character.
From there, you'll be presented with various life situations and decisions to make.
These decisions can involve education, career choices, relationships, and more.
The consequences of your choices will affect the character's attributes, relationships, and overall life story.
Objectives:
The objective is often to guide your character to success, happiness, or whatever personal goals you set for them.
Success can vary based on the game's goals, such as achieving a certain career level, maintaining strong relationships, or accumulating wealth.
Consequences:
Choices you make will lead to different outcomes, so you'll need to think strategically about your decisions.
Some choices may result in positive outcomes, while others may have negative consequences.
Exploration:
Depending on the game, you may have opportunities to explore the virtual world, interact with other characters, and engage in various activities.
Time Progression:
Life simulation games often feature a time progression mechanism, where characters age and events unfold over time.
Since I don't have specific information about "Hyper Life" and its controls, I recommend the following:
Check In-Game Help: Look for an in-game tutorial or help section that provides guidance on controls and gameplay mechanics.

Game's Official Website or Store Page: Visit the official website or the game's page on the platform where you downloaded it (e.g., app store or game store) for more information, including any available guides or FAQs.

Community Forums and Guides: Search for player-created guides and discussions on community forums or websites dedicated to the game. These can be a valuable source of tips and strategies.

Contact the Developer: If you have specific questions about controls or gameplay, consider reaching out to the developer or publisher of the game for assistance.
Understanding the controls and mechanics is essential for enjoying and succeeding in a life simulation game like "Hyper Life."